ALOES AS ART
a collection of my personal
favourite botanical artists
and links to their work
MY passion for aloes and love of art
Spending holidays in the Eastern Cape, from the beginning of my life, has awakened and nurtured a deep passion for Aloes. Their tactile shapes, outlines, leaves, flowers and shadows are emboldened when an inflorescence starts climbing it's way out from the inevitable rosette of sharp, spiny leaves, This stem magically carries the embryo of a future flower, which slowly and elegantly unfolds. There is magic in this genus called Aloes.
School entrusted me with a love of Art from an early age, and I am eternally grateful to the extra-ordinary art teachers I have been inspired by over the years. By far the most unique and accomplished artist in my life, is my Mum, her delicate touch with watercolours reaches out and grabs your heart and many of her paintings hang in the home of special family and friends
Aloes are natural models for artists, sculptors, printers and designers. Their shapes and negative shapes, leaves, whose colours, vary from every colour of the green spectrum, through sunshine oranges and burnt reds to blues, greys and purples.. And that is just the beginning. Come winter, paintbrushes with an infinite palette of colour, starts to splash the garden, juxtaposing reds against greens, purples against yellows, oranges against blues. This haphazard art that nature boasts, lights up a cold winter morning and warms the soul when the afternoon sun slowly creeps over the horizon. The challenge....is to capture just a portion of this beauty and transform it into immortality on canvas.

South African artist Nic Bladen has become known for his extraordinary botanical sculptures, which demonstrate the technique he pioneered of casting entire plants in bronze and sterling silver. I find that resisting his soulful botanical jewellery is impossible and I treasure my Aloe ciliarus pendant and Rooibos delicate dangling earrings, Nic's first solo exhibition, 'Peninsula', held at Everard Read Gallery Cape Town in 2013, focused on the richness of botanical diversity that surrounds the artist's Simons Town studio, which is situated within the heart of the Cape Floral Kingdom, the smallest yet richest of the world's six Floral Kingdoms. For this show, concessions from land-owners on the peninsula enabled Bladen to harvest such rarities as a Blue disa and the endemic Serruria villasa, amongst others .Stockists of Nic Bladen's aluring art.

CLINTON FRIEDMAN has always been one of my favourite paint and print artists, when it comes to Aloes, Succulents, Palms, Leaves and more..
His recent book 'Subtractions' IS THE RESULTING SERIES OF PHOTOGRAPHS REPRODUCED EXQUISITELY IN THIS BOOK, FEATURES PLANT SPECIMENS, INDIGENOUS TO SOUTHERN AFRICA, FLOATING AND EXPOSED IN WHITE SPACE, REMINISCENT OF BOTANICAL IMAGES THAT WERE METICULOUSLY DRAWN AND ARCHIVED BY EARLY EXPLORERS AND BOTANISTS. EACH IMAGE IN THIS BOOK IS A CELEBRATION OF LIFE, DISPLAYING ITS UNIQUE BEAUTY THROUGH THE ORIGINAL EYES OF CLINTON FRIEDMAN.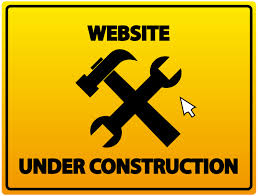 © Copyright Zim Aloe Chick 2019