ALOES.
HOOKED ON ALOES - A GENUS OF PLANTS FROM THE AFRICAN CONTINENT AND ARABIAN PENINSULA
A NOSTALGIC JOURNEY THROUGH THE HISTORY AND BEAUTY OF THESE ARRESTING PLANTS. #ZIMALOECHICK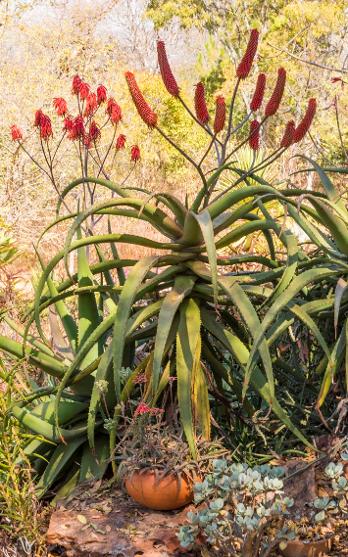 Aloe Excelsa
This image has to be editted! The soldier of the Aloe family, standing tall, proud, and regimented amidst the famous Zimbabwe Ruins in the Mashvingo Province. Historic and likely more than 100 years old, seed collected from these stalwarts can be nurtured into a reminder and livingdocumentation of history.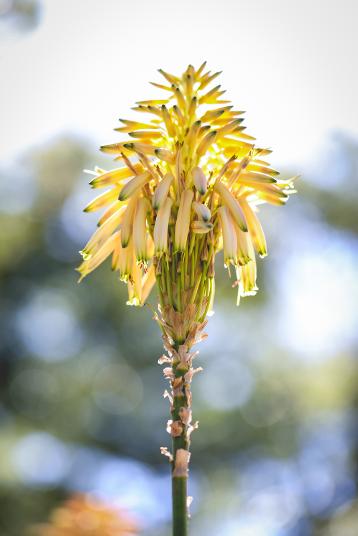 Aloe Arborescens
Albeit a common and variable plant, the Aloe arborescens makes vast bunches of shrub-like branches and leaves and shoot out fireworks of salmon, red, yellow and even light green racemes, block-colouring an area in a short amount of time. A reliable Aloe, which generously loves having truncheons removed to propagate and extend its generous winter flowering.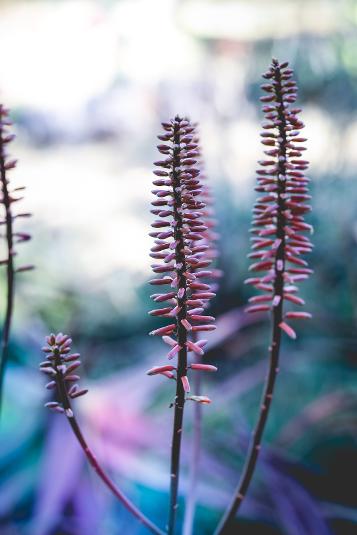 Aloe cameronii
Definitely an aloe that has dressed up for a black tie affair. Pure crimson reds shimmering with a gloss like MAC Ruby Red lipstick. They flower a little later in winter, providing an extension of blood red leaves, responding to a dry and harsh environment, by defying the odds and showing off their bright red tan, resplendent and proud.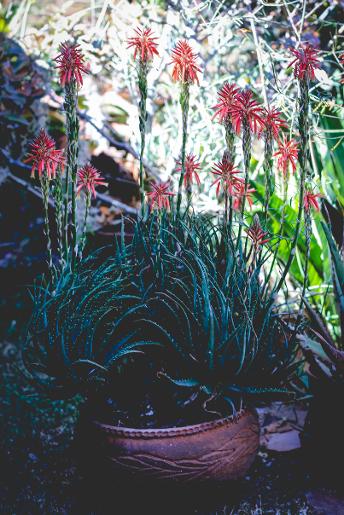 ALOE HYBRIDS
Aloe hybrids are more resilient, vigorous and resistant to diseases. There are some incredible Aloe hybrids available for sale in the Southern African region. CND Nursery and The Aloe Farm are havens of joy for aloe lovers.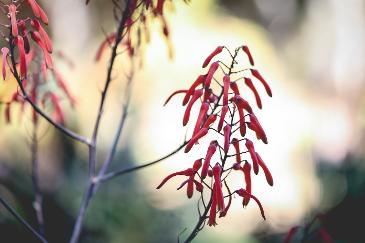 ALOE CHAbaudii
One of the most common aloes, occurring all over the African continent and a reliable background to the winter landscape, in their muted reds, oranges, bright crimsons, sub-secund yellows and pastel pinks. A collection of aloes is not complete without a block planting of Aloe chabaudii.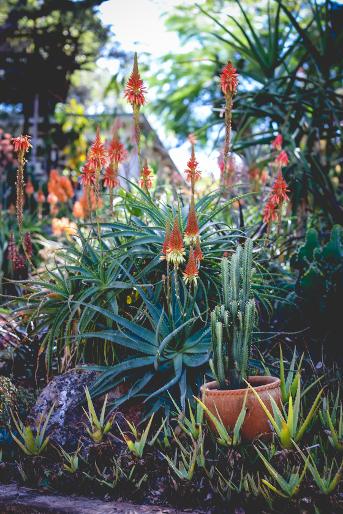 ALOE MUTABILIS
This bi-coloured and condensed aloe has to be a favourite of mine and other succulent landscapers, always awakening the eyes with delightful contradictions. William Blake would have used these in his poems, if they had visual subtitles.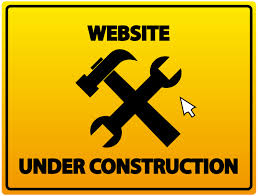 © Copyright #ZimAloeChick 2019